Title:
I Met a Traveller 29/?
Author:
Cloud
wildwinterwitch
Beta:
xebgoc
Pairing:
Dave/Rose
Rating:
M overall
Summary:
After the excitements of the summer, Rose and the Tilers have settled into the routine of everyday life. They seem to deal well with their respective loss, when their lives are upset again by sudden arrivals and departures and Dave and Rose have to face difficult decisions.
Author's Notes:
I'm very grateful to
xebgoc
and
lorelaisquared
for their generous support, and to
justlook3
for the gorgeous banner.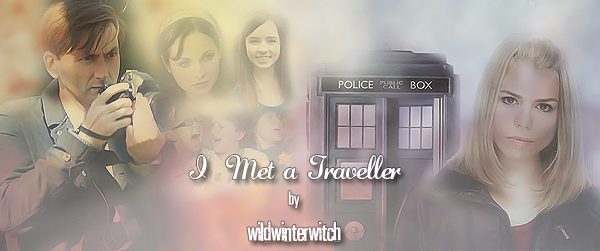 banner by
justlook3
Twenty-Eight